The Dopkins & Company technology division of a CPA firm grew their practice through referrals and didn't see any need for marketing.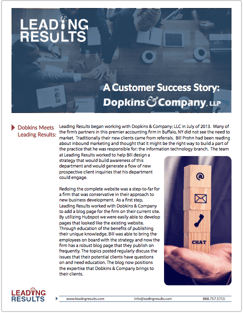 The division leadership, however, knew better. So, over a multi-year relationships with Leading Results, Dopkins & Company developed strong disciplines and practices for inbound and content marketing.
Fill out the form to receive the case study.
For questions, email us!